Information For Canadian Business Visitors
Visit Canada on Business
The Canadian market presents unique opportunities in the modern business world. As such, many modern businessmen have clients and connections in Canada, and their business would benefit from individuals having the opportunity to meet with Canadian clients, attend meetings and conferences in Canada, and …. Many would believe, for good reason, that to do this an individual would need a work permit. Though, this is not the case. There are some specific regulations which surround business visitors; nevertheless, individuals are allowed to come to Canada to "visit for business." Throughout this article, we will discuss the way a business visitor should go about lawfully entering Canada, and, the regulations which surround business visitors during their time in Canada.
What is a Business Visitor?
A business visitor is someone who is not working in Canada per say, as they do not directly engage in the labor market. However, a business visitor is permitted to engage in international business activities. As mentioned, this could be things such as meeting people from other partnering companies to do business within Canada through the partnership, observing site visits, or, visiting because a Canadian company invited them for training, or to perhaps hold a conference in product use, sales and other business transaction functions. The main requirement of a business visitor is that they must prove their main source of income and their main place of business is outside of Canada. You must be able to prove this to be permitted to enter Canada as a business visitor.
Who is Eligible as a Business Visitor?
Well, essentially, a business visitor is simply a visitor. You do not need a special permit to come to Canada as a business visitor, provided you are complying with the requirements of business visitors. So, if you are admissible to Canada, you are eligible to visit, regardless of whether you are from a visa-exempt, or a non-visa exempt country. The country you are from will simply determine which documents you need to prepare for your trip to Canada. The point is, if you are admissible to Canada and are eligible to visit, then you are also eligible to visit for business, provided you can prove you meet the definition of a business visitor properly.
Why Don't I Need a Special Permit to Visit Canada on Business?
You do not need a special permit to visit Canada on business because, as I briefly mentioned, you are technically only coming to visit. Allow me to be clearer, because it is important for applicants to understand they still need to gather documentation to address their status as a business visitor, and they will also have to apply for either an eTA, or, a visitor visa, also known as a temporary resident visa. An eTA is very simply to obtain. Simply apply online when you purchase your plane ticket. They are generally approved within 72 hours. A visitor visa is a fairly basic application; however, they are not easy to file on your own. Unfortunately, because of the large number of people who visit Canada and overstay their welcome by not leaving at the end of their authorized stay, visitor visas have a high refusal rate. Therefore, it is very important to understand that you must prove you do not intend to stay in Canada. This can be done by showing you have no ties to Canada, but you do in fact have ties to your country of origin. Unfortunately, if you submit an incomplete or non-compelling application, there is little chance your application for a temporary resident visa will be approved.
How do I Prove I meet the Requirements of a Business Visitor?
This is incredibly important. In your application for a visitor visa, you will have to explain your purpose of wanting to travel to Canada. Since you have a business related reason to come to Canada, and officers are often more sympathetic with these travellers, it is important to explain your reason for wanting to enter Canada carefully and completely. Being a business visitor does give officers a reason to want to allow you to enter Canada, though, it also gives them a reason to be extra careful with assessing your purpose of travelling to Canada. You will recall, I mentioned, there are very strict regulations surrounding business visitors, and officers must be sure you will comply with these requirements. Therefore, when you explain your purpose of travel, either in your application for a visitor visa, or, at the border when prompted by Canadian border officers to explain yourself, it is important to be completely prepared, and aware of the requirements you are subject to as a business visitor. You could prepare yourself well by bringing letters of support from your parent company in your country of origin and a letter of invitation from the Canadian host business, to help explain the purpose of your visit to Canada. It also help to show you have enough money for both your stay in Canada and your return home, or, even better; already have purchased a ticket for your return home.
Contact Akrami & Associates
If you wish to visit Canada on business, but are still confused as to whether you qualify as a lawful business visitor, or if you will need a work permit after all, Akrami & Associates can help you understand your specific circumstances. Furthermore, if you are concerned with submitting a temporary resident visa application because you're coming to visit on business, and now understand your application must explain your circumstances very clearly to ensure an immigration officer does not have any doubts about your intended activities while in Canada, and ultimately deny your application, then we can also help with that! Or, if you're going to be arriving at the border as a business visitor and do not want to be well prepared to ensure you are admitted to Canada, we have also got you covered there. We understand this can be a very important travel date, and so we are here to do anything we can to help you prepare and enter Canada successfully. Here, at Akrami & Associates, we work and have experience with many different immigration issues. We have helped many of our clients come to Canada for business. If you believe that you might be eligible, please feel free to contact Akrami & Associates at our office at 416-477-2545 for more information or if you would like to book a consultation with an immigration professional for more advise.
With Akrami & Associates, there is always a way!
Latest Immigrations News
Understanding the Validity of Post-Graduation Work Permits

  Embarking on a journey of higher education is not merely about acquiring knowledge; it's also an investment in one's future. For international students in Canada, this investment often comes with the added benefit of being eligible for a Post-Graduation Work Permit (PGWP). This permit serves as a [...]

Credential assessment in Canada: how Akrami & Associates can assist you

  Embarking on a journey to Canada, whether as a skilled worker, student, or professional, is a significant milestone in one's life. The allure of this vast and diverse country, known for its quality of life, educational institutions, and career opportunities, has drawn people from all corners of [...]

Canada's demand for Skilled Workers: the new Express Entry priorities

As businesses across the country actively seek to fill numerous job vacancies, immigration has become a pivotal solution to address this issue. Recognizing this reality, the Canadian government is actively developing an immigration system designed to act as an economic engine. This strategic approach not only strengthens French-speaking [...]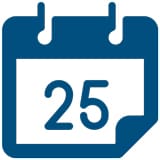 Book a Conslutation
One of our Representatives will
assist you with your matter. Book Now!
Click here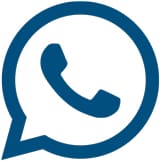 Call us for
more Information
+1-416-477-2545
Toll Free: 1-877-820-7121
Click here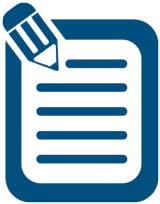 Write Us (Online Form)
Complete our form and one of our
Representatives will contact you.
Click here

Subscribe To Our Newsletter

There is always a way