Manitoba Provincial Nominee Program MPNP
MPNP
The Manitoba Provincial Nominee Program has been streamlined to offer an easier approach to Permanent Residence through this program. There are currently two paths to the Manitoba Provincial Nominee Program:
Currently Working in Manitoba
Skilled Workers overseas
Manitoba offers an improved process that is geared towards assisting you and your family successfully settle in Manitoba. Your application will be assessed based on factors including:
Employability
Education
Language
Ties to Manitoba
For those applicants currently residing in Manitoba, the province is accepting applications from temporary foreign workers and international student graduates who have been working full time for at least six months and whose employer has offered a full time, long term job. Those of you who wish to apply from abroad, your application will be assessed based on the five factors:
Employability – The amount of experience you have and how likely you would be able to work and build a career in the Manitoba job market
Education – The training you have both academic and vocational and whether your educational background coincides with the current and future labour market in Manitoba
Language – Applicants must undergo a language test to determine their job ready English ability unless currently employed in a position that is classified as high skilled
Adaptability – You must demonstrate the ability to quickly adapt and the genuine intent to establish yourself economically in the Province
The Manitoba Provincial Nominee Program has made many changes to their program in an effort to help facilitate the influx of foreign workers. They continue to make new innovations such as the implementation of support programs for newly arrived foreigners. Perhaps Manitoba is the right province for you!
Latest Immigrations News
Provincial Nominee Programs

Canadian Provincial Nominee Programs Most provinces and territories in Canada have an agreement with the Government of Canada that lets them nominate immigrants who want to settle there. Alberta If you have the skills needed by Alberta, the Alberta Immigrant Nominee Program (AINP) may be an option for [...]

Move to Canada with Provincial Nominee Program

Obtaining permanent residence in Canada is a difficult and time consuming task. The applicants need to undergo a long process to get the permanent residency in Canada. There are many programs through which an outsider can get permanent residence in Canada and he can thereafter live and work [...]

Easier Way To Obtaining Canadian Provincial Nomination

The Application Procedure 1. Provincial nomination certificate To obtain this certificate, you need to decide which province you wish to stay in the first place. Under the PNP, any one of the eleven listed provinces below is acceptable. You should visit the specific website to get up to [...]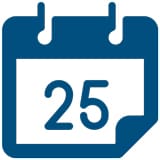 Book a Conslutation
One of our Representatives will
assist you with your matter. Book Now!
Click here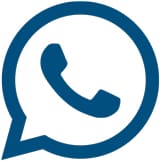 Call us for
more Information
+1-416-477-2545
Toll Free: 1-877-820-7121
Click here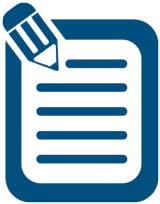 Write Us (Online Form)
Complete our form and one of our
Representatives will contact you.
Click here

Subscribe To Our Newsletter

There is always a way