Medical Inadmissibility
When making an application, whether for permanent residence or temporary entry, medical examinations may need to be undergone in order to determine the success of an application.
Canada examines your health in order to determine whether you have a health condition that will be a risk to public safety, or if you have a health condition that will cause excessive demands on health or social services. If your medical examination is positive, you will be issued an electronic medical certificate.
Although not everyone is required to go through a medical examination, if you are required to have one and you do not, your application will be considered abandoned. If you are inside Canada and you are required to have a medical examination or have a follow-up examination and you fail to do so, you may be removed from Canada.
A medical examination may include a physical examination, a mental examination, a review of your past medical records, diagnostics, etc… Fees accrued for medical examinations are the responsibility of the applicant.
Some examples of applications that demand mandatory medical examinations include applying for a Super Visa, or if you have lived temporarily for six consecutive months in one or more of the countries and territories listed on the Citizenship and Immigration Canada (CIC) website, you must also have a medical examination.
Certain rules apply regarding how a medical examination should properly be executed. One rule CIC sets out is that a panel of physicians approved by CIC must perform the examination. This can be done before you submit your application or at the request of a visa officer.
Before making an application, you should have the knowledge of whether a medical examination is required in order to prevent delays.
At Akrami & Associates, we may assist you with any questions you may have throughout the processing of your application. Call us today for more information in regards to inadmissibility and what is required of you.
Latest Immigrations News
Immigration options for healthcare professionals in Canada

Akrami & Associates | Careers Canada's healthcare system is renowned for its quality and accessibility, and this reputation has led to an increasing demand for skilled healthcare workers. The aging population and the ongoing need for healthcare services have created numerous opportunities for individuals in the healthcare field. [...]

Understanding the relevant experience requirement for Self-Employed Immigration

In the realm of immigration, the criteria for eligibility can be intricate and multifaceted. For those aspiring to move to Canada as self-employed individuals, understanding the relevant experience requirement is crucial. This requirement is especially pertinent for individuals who have taken part in cultural activities or athletics at [...]

Breaking News: IRCC Announces Exciting Changes to Parent and Grandparent Program

Canada places a strong emphasis on family reunification within its immigration system, aiming to assist Canadian citizens and permanent residents in bringing their loved ones to join them in Canada. A pivotal component of this effort is the Parents and Grandparents Program, which continues to thrive. Immigration, Refugees, [...]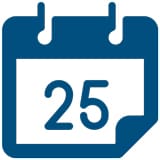 Book a Conslutation
One of our Representatives will
assist you with your matter. Book Now!
Click here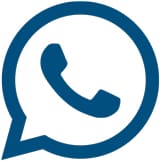 Call us for
more Information
+1-416-477-2545
Toll Free: 1-877-820-7121
Click here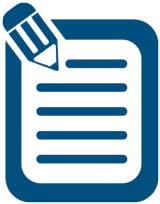 Write Us (Online Form)
Complete our form and one of our
Representatives will contact you.
Click here

Subscribe To Our Newsletter

There is always a way