Moving to Canada Provincial Nominee Programs (PNP)
Do you wish to immigrate to Canada? The answer is – do it as soon as you can because Canada has been rated in the top seed. It is a country having one of the highest immigration rates on the globe. About 250000 residents get settled in Canada per year. That's a really big number, if you ask me. And why not, there are a variety of reasons such as having
a strong and stable democracy
Strong Human Rights policies.
a healthy business climate
the lowest of crime rates
an open and mosaic society that is easy to cope with
a good health care system
a healthy education system
Now the big question arises as how to do it. Well the answer is both a bit easy and a bit complicated. Let us get an insight into the process.
As for every country, there are some ways or laws by which anyone can settle there either temporarily or permanently. There are as much as 60 categories in which a person can immigrate, the popular of which are
Provincial Nominees
Canadian Experienced Class
Sponsor your family
Live in caregivers
Parental Sponsorship
Federal Skilled Worker
Well, as I said there are as much as 60 different immigration categories in Canada. Those are really a lot of options to choose from. For assistance, I will explain to you the Provincial Nominee Programs in Canada. Well I can only explain a bit, for more you can contact us and we will be delighted to answer all your questions.
Provincial Nominee Programs in Canada
One such category is the Provincial Nominee Programs in Canada. Now the question arises as to what is this category? It is unique in its own way, how? I will explain it to you.
See, there is a pact between the provinces to the government of Canada that gives them the authority to nominate the immigrants that want to get settled in their region. The person applying must have
skills, education
work experience
passed language testing in four below departments
Reading
Writing
Speaking
Listening
The Canadian government has designed this program so that
Skilled foreigners can migrate in to the region and contribute to the development of the region.
To support capital investment for the respective province.
To improve the chances of business development
As for this point, there are the following provinces that exercise Provincial Nomination schemes
New Brunswick
Newfoundland and Labrador
Manitoba
British Columbia
Yukon
Prince Edward Island
Ontario
Nova Scotia
Alberta
Saskatchewan
The most common settling provinces among the above are Saskatchewan, Alberta and Manitoba.
Well, it seems easy till here, the twist occurs when we come to know that every province has got his own rules to nominate an immigrant. Every province has got its personal assessment methods to test the applicant.
The aspirant must hold a full time permanent job by a native employer to get into Alberta and Saskatchewan. Whereas for Manitoba, all you need is a relative and two friends that will validate you on an affidavit of support.
And these keep on altering from time to time. To keep yourself updated, you must either
Regularly visit the Provinces' sites, or
Regularly visit the Canadian Immigration Office, or
Regularly download the documents uploaded by Provinces, or
The best option according to me is to contact an immigration firm, that takes in all the paper work for you and leave you from headache.
As you pass the assessment tests as per designed by the provinces, the application must be now passed on to the different government verification offices where they will verify every single detail of yours.
Finally, some tests, such as medical test, police verification etc will set you up to get settled in Canada.
Many immigrants in the past settled in major Canadian cities such as Montreal, Vancouver and Toronto. But now the scenario is a bit changed, the immigrants are heading towards smaller settlements as well. It's a vast country with a fairly little population.
The people at Canada are sociable, educated with the legal system fair as well. Canada has a marvelous scenic beauty. Most of the land is covered with mountains, forests, greenery.
Canada has French and English as its languages. As the Canadian government is interested in immigrants to settle down in their country, they are given rights to practice their own religions, beliefs, communicate in their own language. Canada is a dream land for people from all walks of life, be it businessmen, students, workers, tourists, immigrants, permanent settlers and so on.
Make up your mind and choose a good immigration firm to help you get settled with peace and with ease.
We can Help You!
We have dealt with hundreds of immigration cases. We have helped our clients in their difficult situations and have guided them to draft a more effective application. We can help you draft your application and arrange the required documents. A well-planned and complete application will increase your likelihood of acceptance and will save your from hassle.
If you are worried about the legal fees, don't be! Our goal is to help everyone that is interested in immigrating to Canada. Contact us and we can provide numerous options for you. You can also purchase our very affordable Do it Yourself Immigration Kit which details everything for you. If you are still not sure, then call us back. We will review your case before you submit it to give you the best possible outcome.
Latest Immigrations News
Provincial Nominee Programs

Canadian Provincial Nominee Programs Most provinces and territories in Canada have an agreement with the Government of Canada that lets them nominate immigrants who want to settle there. Alberta If you have the skills needed by Alberta, the Alberta Immigrant Nominee Program (AINP) may be an option for [...]

Move to Canada with Provincial Nominee Program

Obtaining permanent residence in Canada is a difficult and time consuming task. The applicants need to undergo a long process to get the permanent residency in Canada. There are many programs through which an outsider can get permanent residence in Canada and he can thereafter live and work [...]

Easier Way To Obtaining Canadian Provincial Nomination

The Application Procedure 1. Provincial nomination certificate To obtain this certificate, you need to decide which province you wish to stay in the first place. Under the PNP, any one of the eleven listed provinces below is acceptable. You should visit the specific website to get up to [...]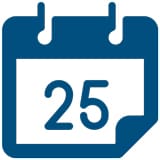 Book a Conslutation
One of our Representatives will
assist you with your matter. Book Now!
Click here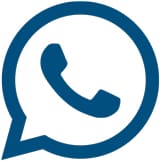 Call us for
more Information
+1-416-477-2545
Toll Free: 1-877-820-7121
Click here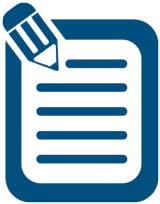 Write Us (Online Form)
Complete our form and one of our
Representatives will contact you.
Click here

Subscribe To Our Newsletter

There is always a way