Newfoundland and Labrador Nominee Program NLPNP
NLPNP
The Newfoundland and Labrador Nominee Program (NLPNP) provides programs for skilled workers, family members, international graduates and entrepreneurs who wish to settle permanently in Newfoundland and Labrador.
There are three categories under which you can apply;
Skilled workers
International Graduates
Foreign Entrepreneurs
The skilled worker program is for individuals who have a guaranteed valid job offer of employment in Newfoundland or Labrador or are already working in the province on a valid work permit.
International graduates enjoy the ability to apply for nomination if they have a post graduate work permit and a job or job offer form a Newfoundland and Labrador employer.
Entrepreneurs are also welcome for nomination should they wish to start a business or purchase an existing business in the province.
Skilled Workers
You are eligible for this category if you:
Have a full time job or job offer from and employer in Newfoundland and Labrador
Have or are entitled to a valid work permit from Citizenship and Immigration Canada
Have the necessary qualifications of the job or job offer
Can demonstrate ability or intent to reside in Newfoundland and Labrador
Can demonstrate you have sufficient funds to successfully establish yourself
Have an employer who can demonstrate a need for your skillset
Can demonstrate sufficient English or French Language Capability
International Graduates
International graduates are eligible for the Newfoundland and Labrador Provincial Nominee Program and may be assessed on the following merits:
Have completed at least half of your studies and have graduated from a Canadian university or college
Have completed a minimum of a two year diploma or degree program on a full time basis
Have a full time job offer in your field of study
Have received a degree or diploma within two years of your application
Have a valid job offer that meets provincial standards
Have sufficient finances to establish themselves in the province
Can demonstrate sufficient language ability in English or French
Entrepreneur
The Entrepreneur program of the Newfoundland and Labrador Provincial Nominee program is currently under revision.
Newfoundland and Labrador offer solutions to skilled workers and recent graduates who seek permanent residence in Canada. As they continue to update their programs, they continue to open doors for immigrants seeking residence in this coastal province.
Latest Immigrations News
Provincial Nominee Programs

Canadian Provincial Nominee Programs Most provinces and territories in Canada have an agreement with the Government of Canada that lets them nominate immigrants who want to settle there. Alberta If you have the skills needed by Alberta, the Alberta Immigrant Nominee Program (AINP) may be an option for [...]

Move to Canada with Provincial Nominee Program

Obtaining permanent residence in Canada is a difficult and time consuming task. The applicants need to undergo a long process to get the permanent residency in Canada. There are many programs through which an outsider can get permanent residence in Canada and he can thereafter live and work [...]

Easier Way To Obtaining Canadian Provincial Nomination

The Application Procedure 1. Provincial nomination certificate To obtain this certificate, you need to decide which province you wish to stay in the first place. Under the PNP, any one of the eleven listed provinces below is acceptable. You should visit the specific website to get up to [...]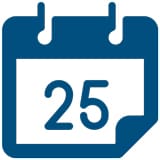 Book a Conslutation
One of our Representatives will
assist you with your matter. Book Now!
Click here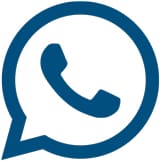 Call us for
more Information
+1-416-477-2545
Toll Free: 1-877-820-7121
Click here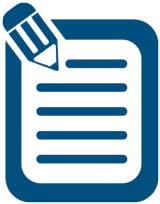 Write Us (Online Form)
Complete our form and one of our
Representatives will contact you.
Click here

Subscribe To Our Newsletter

There is always a way