The Provincial Nominee Program
PNP
In an effort to attract immigrants to provinces across Canada, the provincial nominee program targets those who have the skills, education and work experience needed to contribute to the province or territory that nominates them. Before you can apply for permanent residence under this category, you must be nominated by a province. Each province has unique sub categories under which you can apply which also have unique criteria based on the province and programs offered. Before you decide on a province, you should research as to what province suits you best based not only on which province you would like to reside in but which offers the best program with the highest chance of success for you.
Am I eligible for the Provincial Nominee Program?
Most provinces in Canada have an agreement with the Federal Government of Canada that allows them to nominate or choose immigrants who wish to settle in a province permanently. The provinces that currently have an agreement are:
Alberta
British Columbia
Manitoba
New Brunswick
Newfoundland and Labrador
Nova Scotia
Ontario
Prince Edward Island
Saskatchewan
How do I Get Nominated or Chosen by a Province?
Each province and territory has unique criteria. Among this criteria is an in-person interview hosted in the province or territory of your choosing. This allows potential applicants the opportunity to see first hand what the province is like as well as allowing that province to determine if you are a good match for them.
What Happens After I Have Been Nominated?
Once you have been nominated by a province or territory, you will then make a separate application for permanent residence in Canada to Citizenship and Immigration Canada. You will also have to pass a medical exam as well as obtain a police certificate. Your application for permanent residence will be assessed based on the current regulations and standards for permanent residence in Canada.
Latest Immigrations News
Provincial Nominee Programs

Canadian Provincial Nominee Programs Most provinces and territories in Canada have an agreement with the Government of Canada that lets them nominate immigrants who want to settle there. Alberta If you have the skills needed by Alberta, the Alberta Immigrant Nominee Program (AINP) may be an option for [...]

Move to Canada with Provincial Nominee Program

Obtaining permanent residence in Canada is a difficult and time consuming task. The applicants need to undergo a long process to get the permanent residency in Canada. There are many programs through which an outsider can get permanent residence in Canada and he can thereafter live and work [...]

Easier Way To Obtaining Canadian Provincial Nomination

The Application Procedure 1. Provincial nomination certificate To obtain this certificate, you need to decide which province you wish to stay in the first place. Under the PNP, any one of the eleven listed provinces below is acceptable. You should visit the specific website to get up to [...]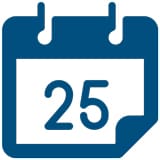 Book a Conslutation
One of our Representatives will
assist you with your matter. Book Now!
Click here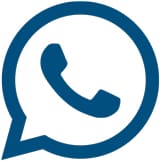 Call us for
more Information
+1-416-477-2545
Toll Free: 1-877-820-7121
Click here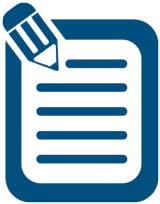 Write Us (Online Form)
Complete our form and one of our
Representatives will contact you.
Click here

Subscribe To Our Newsletter

There is always a way