Alberta Immigrant Nominee Program AINP
The Alberta Immigrant Nominee Program (AINP) is designed to target immigrants who are ready to support Alberta's economic growth. There are many streams to this program:
Employer Driven Stream
Strategic Recruitment Stream
Family Stream
Self-Employed Farmer Stream
Each stream is unique and has different criteria. Determining which is best for you will be the first step to deciding whether or not Alberta is the right province for you.
What Alberta Immigrant Nominee Program stream is right for me?
When deciding which stream is best for you, examining the criteria for each is the best way to get a broad sense of what will be required of you.
Employer Driver Stream
Aimed at Alberta employers who wish to retain a foreign worker on a permanent, full time bases where they are unable to locate a suitable Albertan or Canadian for the position
Candidates must have a valid permanent, full time job offer from an Alberta employer prior to submitting an application and wish to reside in Alberta permanently
This stream is further broken down into three sub categories:

 Skilled Worker Category
International Graduate Category
Semi-Skilled Worker
Strategic Recruitment Stream
Aimed at filling skill shortages that currently exist in Alberta, under this category, you may not require a valid job offer from an Alberta employer. This stream is broken down into two sub categories:
Compulsory and Optional Trades – For those with an Alberta Qualification Certificate in a trade as outlined by the province
Engineering Occupations Category – For those who have credentials as an engineer, designer or drafter as well as work experience in Alberta
Family Stream
Unfortunately, to coincide with the recent changes to Citizenship and Immigration Canada, as of April 30, 2013, this program was permanently closed.
Self Employed Farmer Stream
This stream targets previously established and experienced farmers who wish to immigrate, purchase and manage a farming business in Alberta.
You must have proof of your farm management skills
You must also have sufficient financial resources to run a successful farming operation
You must invest in a primary production farming business in Alberta
Alberta offers a diverse rural setting with a growing economy. If Alberta is right for you, there are many options available to you. If not, perhaps another province has what you are looking for.
Latest Immigrations News
5 Categories for Alberta PNP program

1. Employer Driven Stream: this category is based on job offers and to get qualified for this category you need the following: The applicant needs a permanent and full time job offer from an employer in Alberta. The applicant's job should be in skilled occupation type O, A [...]

About Semi-Skilled Worker Category of the Alberta AINP

The Alberta Immigrant Nominee Programs takes into account many different occupation types while fulfilling immediate needs of the province. The Semi-Skilled Worker category of the Alberta Immigrant Nominee program takes into account those who have been working in Alberta for an eligible employer in a number of in [...]

AINP Semi-Skilled Worker Category Food and Beverage Processing Industry

The Alberta Immigrant Nominee Program (AINP) offers a variety of attractive options in various categories. If you qualify with one of their streams, you will be given a nomination for that province. You will then use this nomination to obtain your permanent resident status in Canada. One such [...]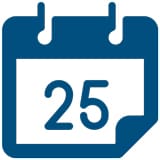 Book a Conslutation
One of our Representatives will
assist you with your matter. Book Now!
Click here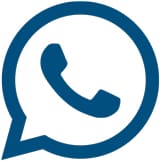 Call us for
more Information
+1-416-477-2545
Toll Free: 1-877-820-7121
Click here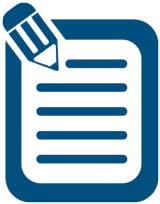 Write Us (Online Form)
Complete our form and one of our
Representatives will contact you.
Click here

Subscribe To Our Newsletter

There is always a way