How to Qualify Under Canadian Experience Class?
To qualify under the Canadian experience class you need meet the following requirements:
you have to plan to live outside of the province of Quebec
usually you require at least 12 months of full time Canadian skilled work experience (NOC skill type 0- managerial, NOC skill type A- professional jobs, NOC skill type B- technical jobs) in the last three years
you have to meet the required language levels (speaking, reading, writing, and listening)
you have to be admissible, which means you cannot be involved in criminal activity, in human rights violations, or be a threat to Canadian security.
The idea behind the Canadian Experience Class is to provide an advantage to temporary skilled workers, who have acquired Canadian experience, and provide them with an opportunity to obtain permanent residency.
It is important to understand that experience as a self-employed person, unauthorized work, ineligible occupations and work experience gained while studying (co-op, off- campus work) will not be included while calculating your work experience.
One of the most important requirements of the Canadian experience class is determining whether or not your occupation meets the requirements of the National Occupational Classification (NOC). Skilled work experience is only considered if it is under NOC skill type 0, A or B.
If you have any questions about your eligibility under the Canadian experience class, and the documentation requirements. You can email us at Info@thevisa.ca or call us at 1-877-820-7121 or 416-477-2545. Our team of experienced professionals will be happy to answer your questions.
Latest Immigrations News
Immigrate to Canada through Express Entry

Express Entry Canada Canada is the second largest also one of the wealthiest country in the world. It is regularly voted one of the best countries to live in as it is known for diversity, a high standard of living, an open and tolerant culture, a clean environment [...]

Ontario's Human Capital Category

OINP: Human Capital Category Canada is a great country to live and work in. However, many employers in Canada face problems in filling in jobs. Therefore, to boost Canada's economy and fill in positions, Canada welcomes many immigrants to Canada. To help fill in those jobs, the federal [...]

Express Entry to Canada

Express Entry and How Does it Work Express Entry (EE) was introduced by the Federal government in 2015 as an online immigration application system offering Canadian permanent residence to foreign skilled workers. Candidates are ranked based on their individual profiles and only those with the highest rankings are [...]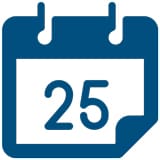 Book a Conslutation
One of our Representatives will
assist you with your matter. Book Now!
Click here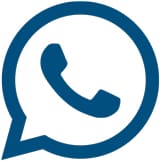 Call us for
more Information
+1-416-477-2545
Toll Free: 1-877-820-7121
Click here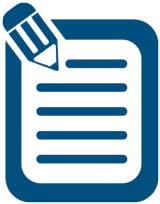 Write Us (Online Form)
Complete our form and one of our
Representatives will contact you.
Click here

Subscribe To Our Newsletter

There is always a way